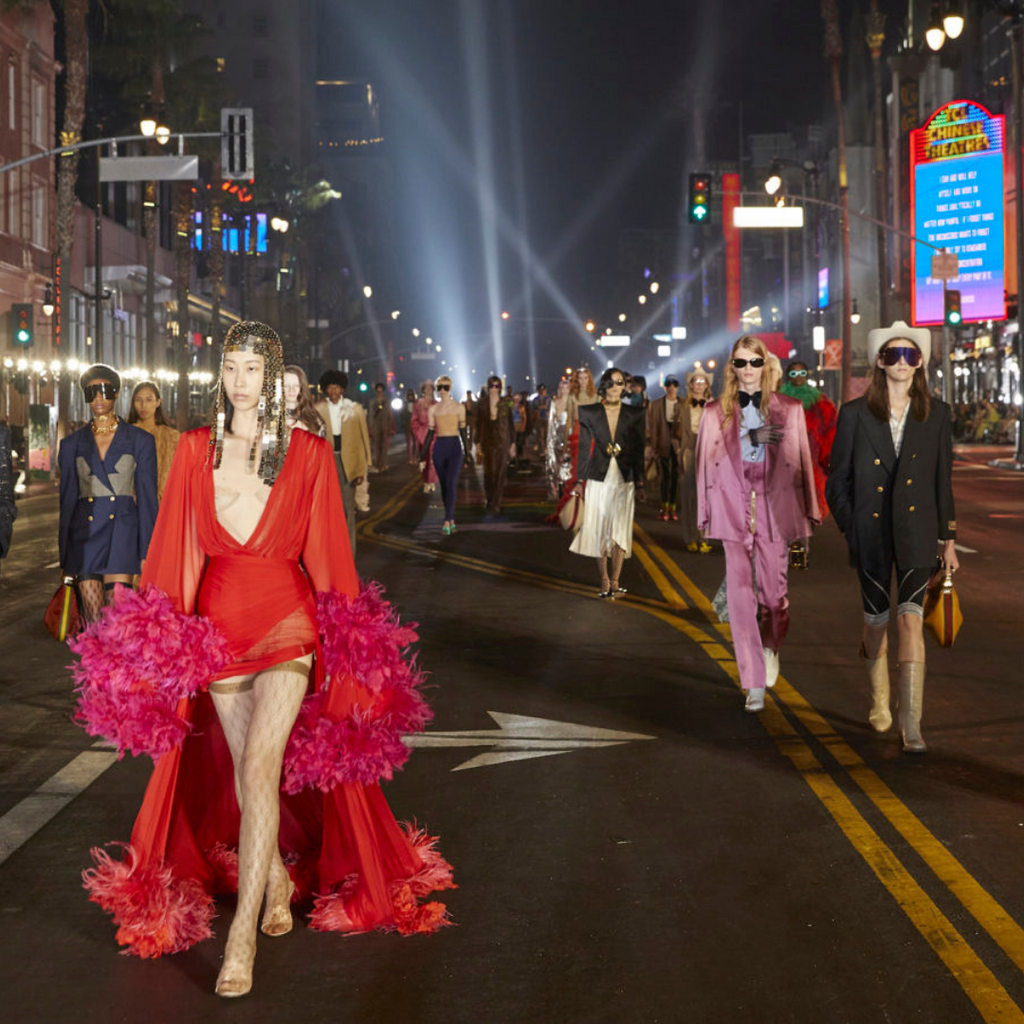 It seems as if it is the 90's again and the brand to see and be seen in is Gucci!  In addition to "House of Gucci" being one of 2021's most anticipated movies starring Lady Gaga, the luxury brand took over Hollywood for their first in person show since 2020, "Gucci's Love Parade". On November 3rd one block on Hollywood Boulevard showcased not only stars like Jared Leto or Salma Hayek but an array of styles to satisfy whatever your imagination desired. From old Hollywood glam, to cowboy boots, to shorts in the infamous Gucci logo - designer Alessandro Michele did away with the rules of fashion and hit the mark of the current trend of self expression. 
Corsets may be a thing of the past but Netherlands costume designer and makeup artist Joyce Spakman may be able to single handedly bring them back in style. These intricate one of a kind pieces are so strikingly beautiful that without question can be set along side Marie Antoinette's gowns in a historical museum. These masterpieces came to life during the pandemic when Joyce had the time to create a lightweight version of porcelain and stained glass material. "Porcelain 2.0" as she refers to it, gave her the ability to bring her visions of these glamorous corsets to life and to be wearable. We can already picture our modern day royalty Beyoncé or Lady Gaga adorned in one of her pieces. 
As inclusivity is taking over the fashion industry more and more campaigns, runway shows, and magazine covers are being filled with women with REAL bodies. A London based model from Saint Lucia who is using this and her heavenly looks to her advantage is Skye Lukowski-Standley who was recently featured in "The Muses - A Celebration of Black Women". This series of portraits by Linda Blacker showcase how black culture, black women, and black femmes have influenced music, art, and fashion but are often not given credit for it. An advocate for self expression, Skye also took part in a Refinery29 article on formulating ones own identity. Look out for this beauty as she is here to make waves. 
Fit of the week goes out to someone who definitely hit it out of the ballpark with our Amazing Corduroy Hat, Alex Cohen, owner of the NY Mets! Thank you for your support Alex!