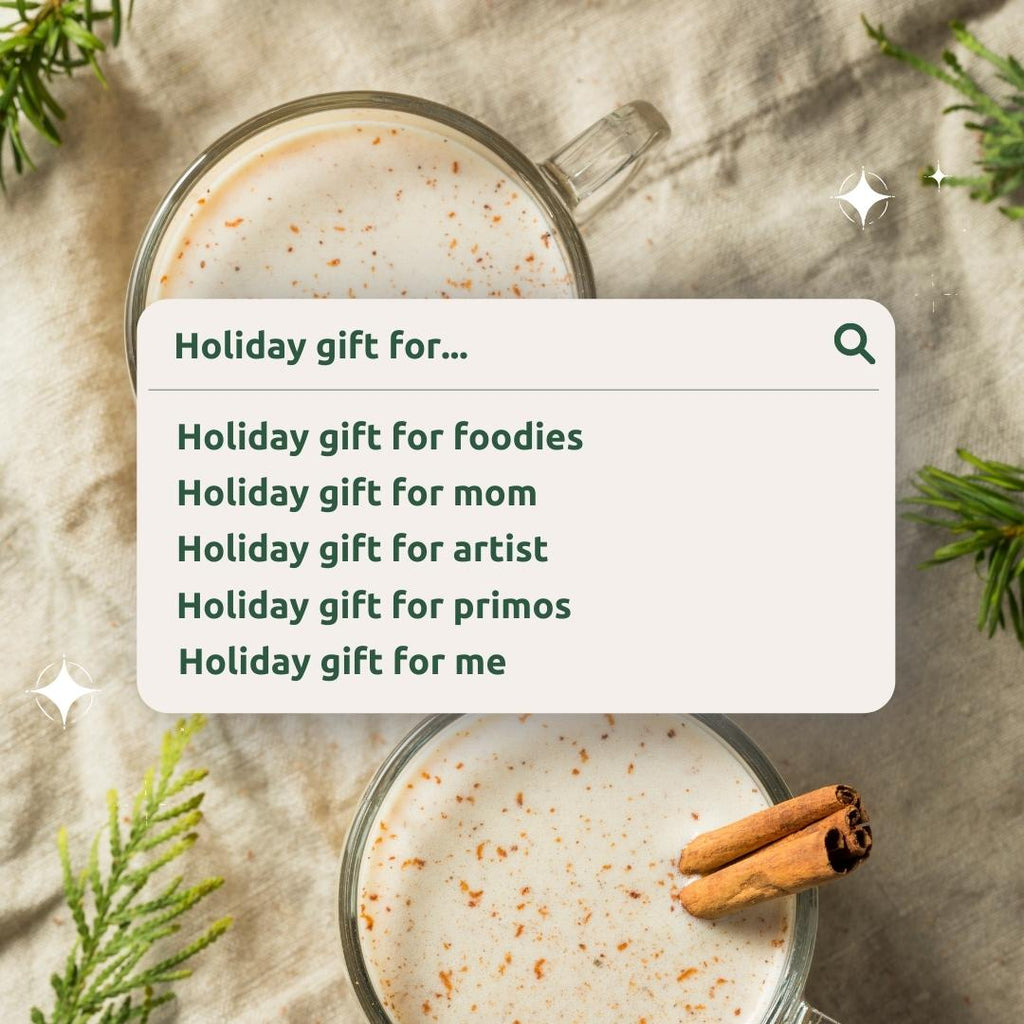 Thanksgiving is in our rear view, the coquito bottles are being prepped, and the lechón has been ordered. Ready or not here come the holidays! "2020 2.O", as we like to call it, is coming to close and we all have a special someone that helped us get through these crazy times. Why not show them some love during this season of giving by copping them a nice little sumthin' sumthin'. We wanted to make things easy for our gente and share some of our favorite Black and Brown small businesses who aren't dealing with "supply chain shortages" like the large corporations. We hope this inspires everyone to continue to shop local, shop small, and shop black and brown ALL YEAR ROUND!
Without further ado here is the 2021 Blodega Black Brown Small Business Holiday Gift Guide:
For the person always canceling plans because they'd rather be home…
The Black Home is a lavish home decor store dedicated to celebrating Black creativity, artistry, and excellence. 
Arawax Records and Tea will be your one stop shop for those "blasting music in my sala"  homies. 
Tawa Threads Co. not only creates uniquely crafted home goods but also donates a portion of their proceeds to organizations working to increase diversity in outdoor spaces. 
Are flowers ever a bad gift? We think not! Head to Bloomed in Queens for elegant personalized dry and fresh floral arrangements. 
For the person in your life who is ready to shut down the sala with their fit…
These handcrafted goods by Bobby Joseph are perfect for that loved one who loves to stand out. 
RootsnRooftop is made for the anti-fast fashion friend providing quality goods created under sustainable practices. 
Hause of Curls has it all for the curly haired homies who are proud of their hair crowns. 
De'Alma is more than just a jewelry brand, it is a mission, to bring a beautiful piece of our Dominican cultures magic to the mindful beings around the world.
Toofly NYC is the signature fashion & accessories collection based on the art, design, and life of New York City's most naturally talented female graffiti artist "Toofly."
For those trap beauty queens and kings in your life…
Not only are Maddy The Artist Cosmetics perfect for the lovers of a good lip color, they are also vegan and cruelty free. 
You know that friend that has a 12 step skin care routine? 917 Drops will be the game changer for their dewy skin. 
Our ancestors passed us many gifts, Skin by Jem tapped in to her Latinx roots creating a skin care line based on those home remedies. 
A celebration of color and living out load Midas Cosmetics has an array of pallets for everyone's liking. 
Necromancy Cosmética is the line for that person that indulges in the dark side of the beauty aficionado life. 
For that person who doesn't stop sending you food post…
The sweet and savory pies from Style and Sustenance are the perfect mouth watering gift. 
Nothing says I love you better than a fantastic cocktail made right in your home with the help of Mix'd Roots.
Don Carvajal Café is ethically and sustainable coffee brand that will leave your coffee lover saying Starbucks who? 
For those who would rather go to a book store more than a bottomless brunch…
What better place to shop for books and sip some wine than The Lit Bar, the only independently owned bookstore in the BX.
Adanne is a bookshop that celebrates African-American culture by selling books and other products like apothecary, tote bags, t-shirts and accessories.
Libélula Books & Co. is an independently queer and BIPOC owned bookshop in the heart of Barrio Logan, San Diego. 
Last but not least for the tiny future leaders, game changers, and creators in your life…
Cozy n Cute Kids Boutique is a Black women owned shop helping parents feel confident when it comes to purchasing their kids stylish clothing at the best price. 
Ikuzi Dolls are Black dolls that represent the different and gorgeous shades of Black beauty. Teaching our kids to love who they are. 
Canticos combines the power of nursery rhymes with the benefits of bilingualism to provide your child with an innovative learning experience.
Kido is a Chicago kids store filled of sustainable and unique toys created by Black creatives hoping to keep their family's entrepreneurial legacy alive. 
Caras Lindas books and products highlight facts and honor legendary Puerto Rican figures with fun illustrations and bite sized text designed to share and read aloud. 
We hope you enjoyed our dope gift guide and hope you spread some cheer and remember to shop SMALL!