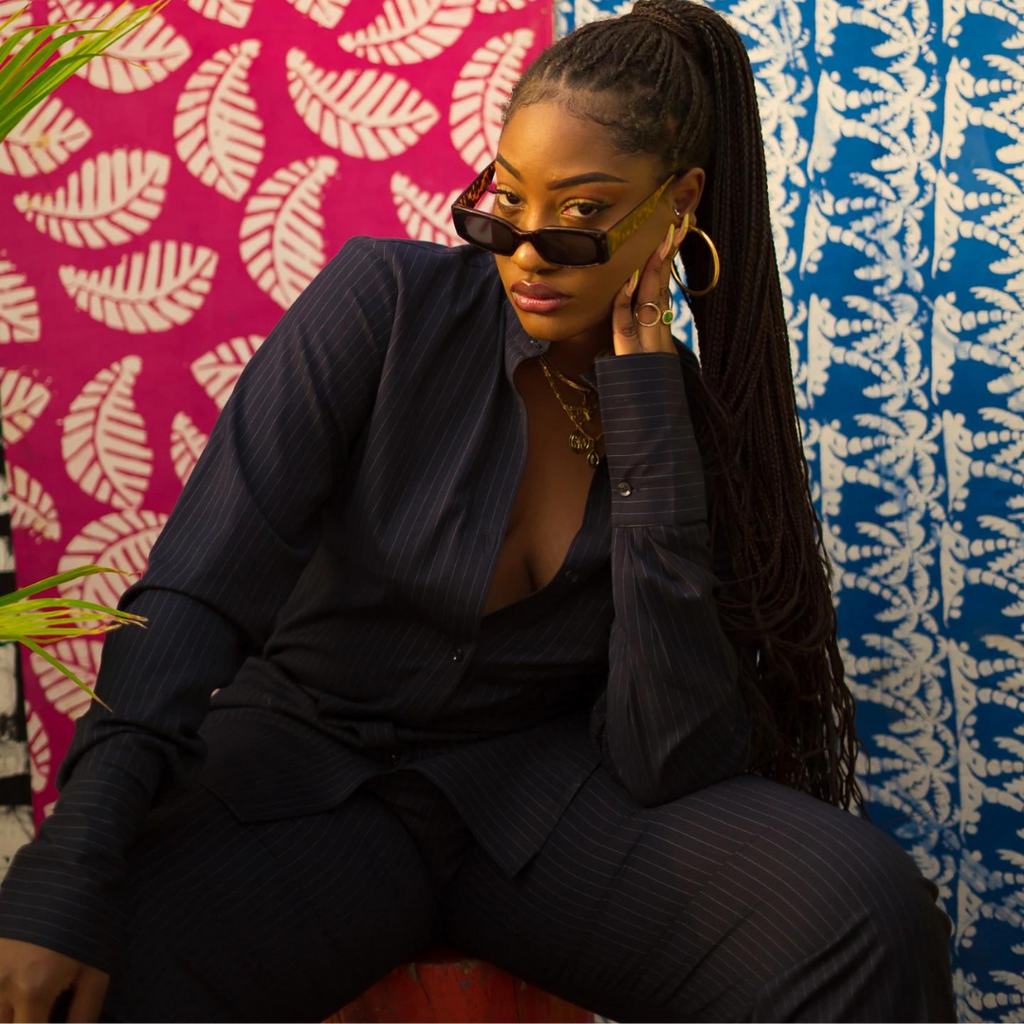 As African beats have taken over our playlists and feeds there was one song that was everywhere and we do mean EVERYWHERE, I'm sure you already guessed it - - - "Essence" by WizKid featuring Tems. Easily that song could have been named song of the summer or maybe even of the year. Tems, the 26 year old Nigerian singer, writer, and producer featured on the song is on everyone's list of collabs. Dubbed "the future" by Rolling Stones she is the hot commodity for hit makers. You know you've made it when Drake calls you to be on his latest album. Currently on her first solo tour, Tems admits her musicality is something she has no control over as, per her words, she "hears thousands of melodies in her head". Her talent may come naturally to her but after a recent experience while being incarcerated with about 50 women in Uganda due to Covid violations her mission became clear -  create healing music while at the same time making change for Africans. We are sure that her impact will be felt all over the world. 
The most impactful art is usually composed by someone who bears it all. Someone who isn't afraid to be vulnerable and freely express themselves, and new comer Bangladeshi-Irish singer Joy Crookes is that someone. Her soulful ballads land as if you are reading pages from her diary or like listening in on an intimate conversation between her and her friends. She poetically touches on topics like generational trauma, saving her friend from suicide, and even politics in her own way. Her aesthetically pleasing music videos are packed with representations of her mixed heritage and the country where she was raised, the U.K. There is no doubt that Joy is the full package and is headed towards being the voice of her generation. 
A group of young fierce females who are joining forces to have their voices heard are the first all women rap group from Roma, Pretty Loud. Based in Serbia, a country which still upholds outdated traditional gender roles, their songs and lyrics are rebellious protests against the trials, pressures, and tribulations experienced by the women of Serbia. As female oppression is something that rings true for women all over the globe they hope that their lyrics resonate with those in need of hope and strength to find their own way.