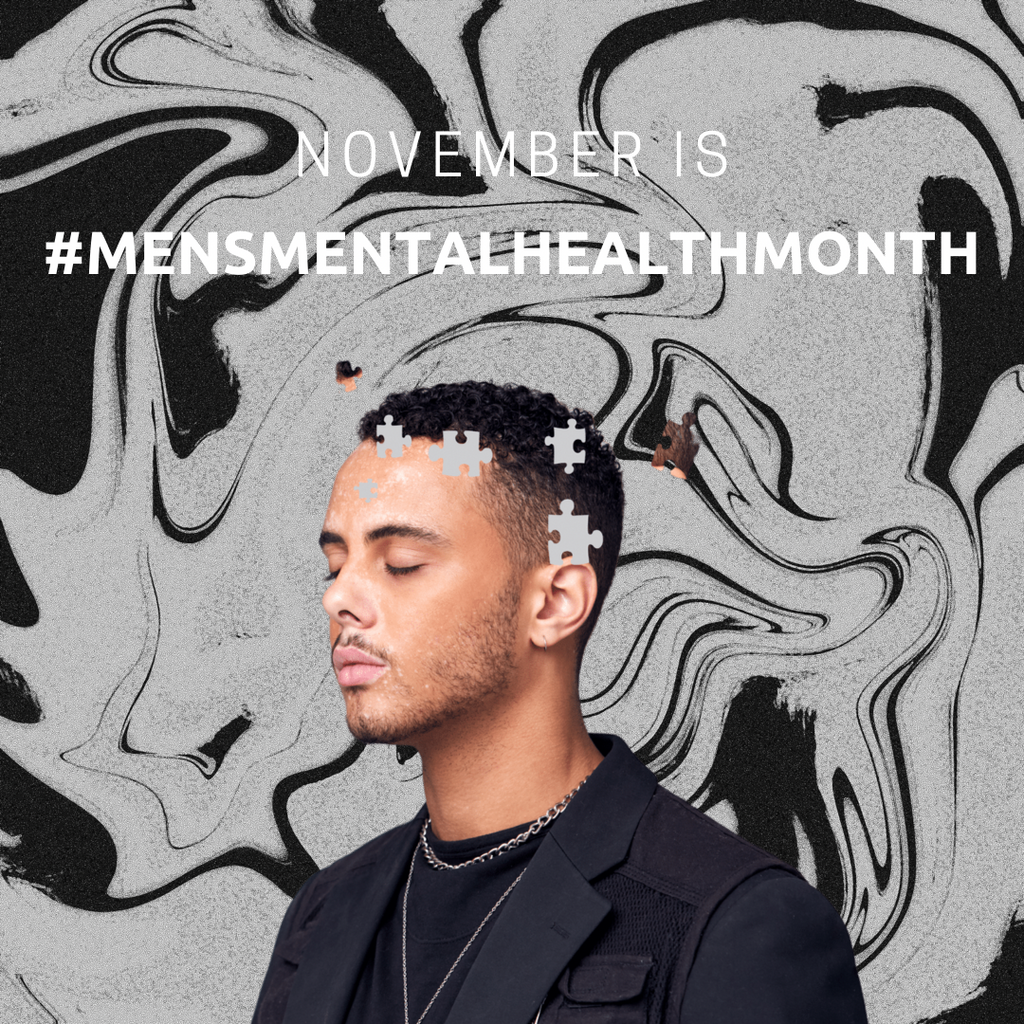 October did a quick little drive by and we are now in November! Along with partaking in every foodie's favorite holiday it is also Men's Mental Health Awareness Month. We want to encourage men or anyone who identifies as male to break the "man up" stereotype and seek help when suffering from mental health issues. Globally, on average, 1 man dies every minute of every day due to suicide yet depression is under diagnosed for male identifying individuals. Let's do away with the stigma behind "masculinity" and give grace to anyone who needs to express, feel, and process their emotions - no matter their gender. 
For more information or to obtain help check out us.movember.com. 
We all know that as adults our homes and more specifically our bedrooms are sacred spaces. They are the sanctuaries where we can escape the craziness of the outside world. As a child, having your own bedroom was the ultimate win. It is was the one room where you were able to express yourself and dream up who you were going to be. For people with limited resources and life long disabilities, their bedrooms are where they spend the majority of their lives. Martha & Alex Gold-Dvoryadkin, the founders of Blissful Bedrooms, wanted to make sure that the bedrooms for those young disabled individuals were safe havens and hubs of empowerment. Created in 2009, this non-profit organization provides free extravagant bedroom makeovers on a monthly basis for those young disabled individuals. Their ultimate goal is to enhance these kids lives inside and outside of their bedrooms. If you are looking to do some good, you can volunteer or donate to their organization. Spread the word! 
Homelessness and poverty are two of America's major societal issues. After the pandemic, in cities like L.A. and N.Y.C., these problems have only been amplified due to the lack of help provided by our government. The unfortunate truth is that real change only takes place when it comes from within the communities in need. Like the free breakfast program created by the Black Panthers, LaRayia Gaston founded a non-profit organization, Love Without Reason, under which she created a free meals program, Lunch on Me, which provides about 10,000 plant based meals to the homeless people to underserved communities. In addition to this LaRayia owns a L.A. based shop called LaRayia's Bodega where she offers a vegan food menu where everything is $5 or less. In a world where it feels like only the wealthy are able to eat healthy, shops like this bodega are blessing to the communities they serve. Feel free to donate and/or volunteer and let's all rally behind LaRayia and her team!
We wanted to thank the people of Atlanta for their southern hospitality that was given in abundance to Tony during his recent trip and event down in ATL last month. Who would have known that after Tony designed the 'ATL Machete' tee the Braves would go on to become the World Series champs! A huge congrats to the team and the delightful people of Atlanta!