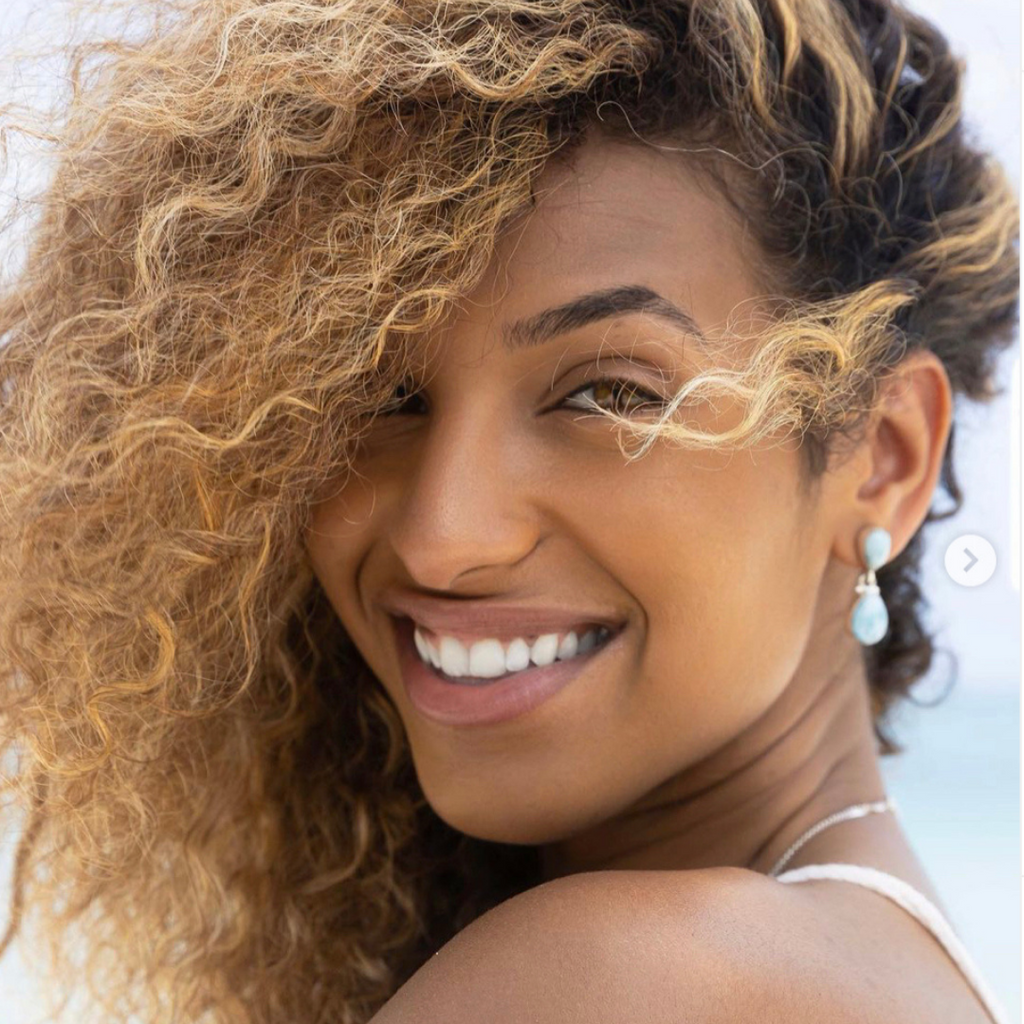 The most sought after thing when making a fashion statement is wearing something exclusive,  rare, and hard to find. The De'Alma jewelry line offers that and more. This Dominican owned elegant jewelry line by Brigitte Diaz is hand crafted with rare gemstones only found in the mountains of La Republica Dominicana such as Larimar - a crystal blue healing stones, Amber - an organic gemstone regarded as the stone of courage, and Black Coral - symbolic of regeneration. Wearing a piece of this jewelry is like walking around with a piece of mother nature's healing powers. A personal favorite is the Dual sided Larimar x Amber Square ring because who doesn't love a two for one? 
September is not only the beginning of Latin Heritage month but also the month in which Mexico celebrates its official Independence Day! In honor of this, Vogue Mexico's released a special issue in September named "Iconos de Mexico", of which the history making Oaxaqueña model, Karen Vega, was a part of. At just 18 years of age, this trail blazer became the fist Oaxaqueña model to make the cover of Vogue Mexico back in July. We love to see it and hope that Vogue and other mainstream editorial magazines follow suit. QUE VIVA MEXICO LINDO Y QUERIDO! 
Pay no mind to that smoke coming out of your T.V. It's only due to the hottest, sexiest, most anticipated fashion show that hit our screens on September 23rd, courtesy of our beloved Rihanna. That's right, Savage X Fenty Show Vol. 3 is back! This years line up is full of Latino stars like transgender model, actress, dancer, and activist, also known as Wonder Woman, Leiomy Maldonado, Ricky Martin, Daddy Yankee, and our Boricua baddie BIA whose hit song "Whole Lotta Money" won't stop playing in our heads. Just the distraction we needed for the fact that we still don't have a new album from Riri. Our screens are not worthy of all this heat! 
FIT OF THE WEEK goes to this picture perfect drip put together by @mr.r.Ortiz wearing our "YO VISTO ASI" tee, inspired by one of our favorite songs and lines by Bad Bunny, "Me importan mucha' cosa' Pero tu opinión no está en esa lista"!