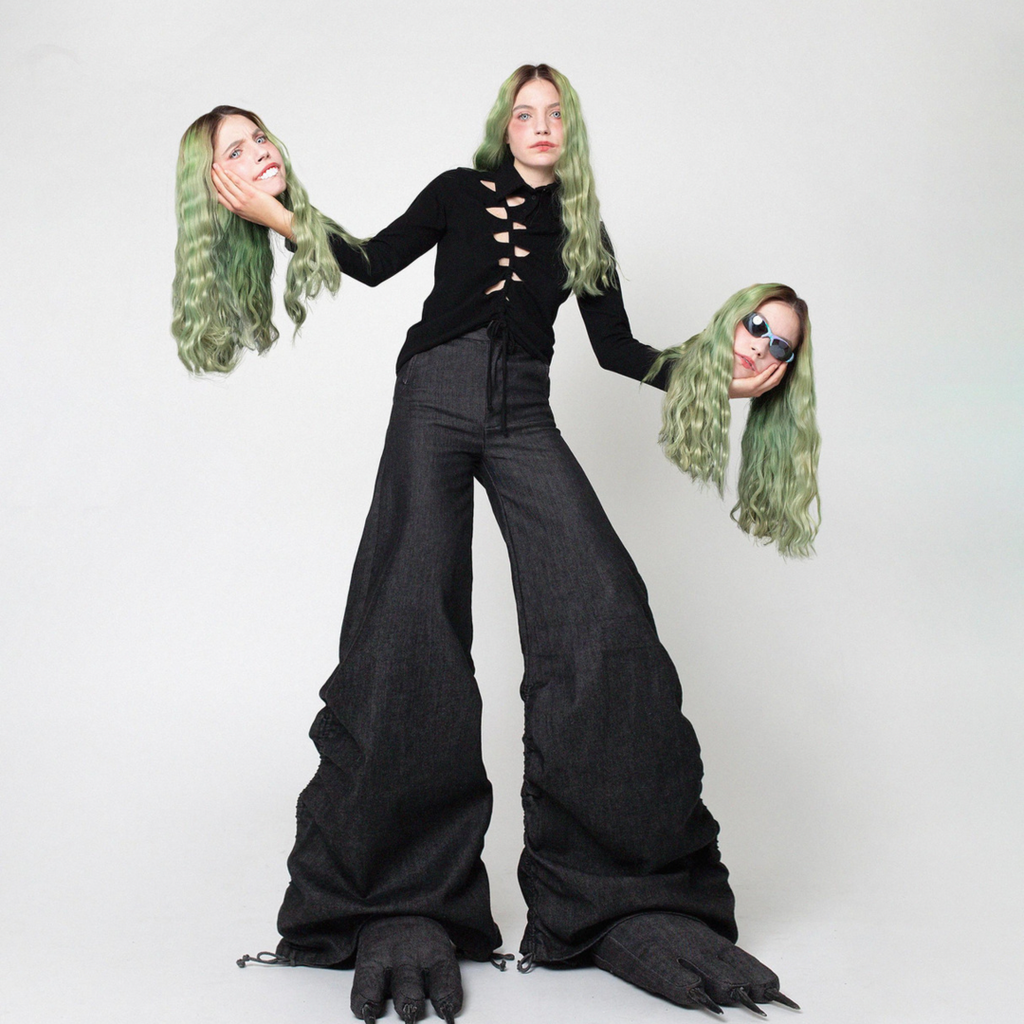 There is something magical that happens when art and fashion collide. Living in a time of disposable fashion, where trends are instantly replicated and overdone in a blink of an eye the avant-garde designs of Beate Karlsson are a breath of fresh air. Like the "Tim Burton of fashion", Beate is the true definition of letting your imagination run wild. Growing up in Stockholm, Beate always liked to create numerous artistic objects with her hands tying in her use of clay for her garment constructions. Moving to N.Y. brought her into the world of fashion setting her apart with her hybrid style of art and design. Her use of extreme proportions and materials, such as silicone and latex, allow her to bring to life pieces like "The Bloody Feet" and "The Claws". As of most recent, she was part of the team of designers of the iconic looks from the Pyer Moss Fall 2021 Couture show and is the Creative Director of the fashion line based in Florence, AVAVAV. As lovers of people who against the "what's popular" flow, we're excited to see what other worlds and designs Beate's imagination has in store. 
Self expression is in our nature and along with the outfits we choose to wear, our hairstyles are another form of introducing ourselves without saying a word. Gone are the days where colorful hairstyles are looked at as unprofessional and many are embracing this new wave! Two hair salons that are killing the game right now when it comes to artistic hair dyes and styles are The Cut Gallery by Mona Lisa in Brooklyn and Rara Studios NYC in Queens. These hairstylist treat their customers hair like a blank canvas and bring the requested designs to life strand by strand. Styling the heads of celebrities such as Cordae and Lewis Hamilton, you know you will leave The Cut Gallery feeling like a star. Over at Rara Studios NYC, the expertise of hair coloring is so precise that the owner, Dorian Valasquez, created his own dye line, Take Home Color. Go book an appointment, get ready to stand out, and live in color! 
Fit of the week goes out to @adoseofcio giving us all the "Chula" vibes in the BX. If you want to be part of the "Chula" gang yourself, check out two of our latest versions, "La Chula Hoodie" & "Chula (Rhinestone) Crewneck Sweater" available for you to purchase.