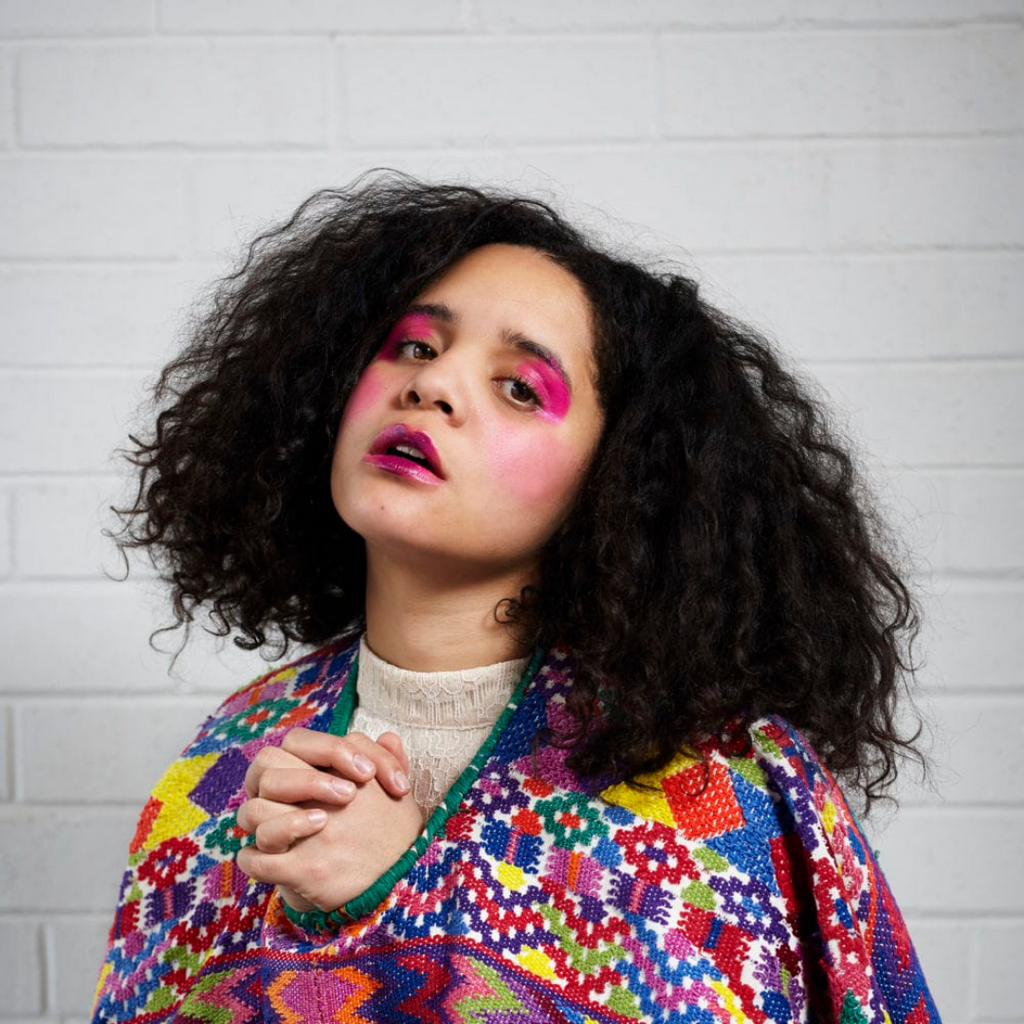 Many celebrities call themselves multi-hyphenates but if there is one artist that can truly make that statement and has the track record to back it up, it is Lido Pimienta. Based in Canada, this Afro-Colombian musician, artist, song writer, and curator is the jack of all trades and master of all. Lido's visuals, her distinct sense of style, and her stand out electro-cumbia pop songs make her one of one. Starting off as an independent artist, her career took off after winning the highly acclaimed Polaris Music Prize in 2017. The variety of her inspirations stemming from rappers like MIA & Cardi B. along with her cultural influences have taken her sound through various phases but each one were distinctly her own. In her latest album "Miss Colombia", she narrates her Canadian/Colombian identity and mixed Afro-Latino & indigenous family roots. In her own words, this album is "a representation of where I am now and where I'm ready to go next."  We are more than willing to go on this musical journey with her. 
One evening, during that year we were all stuck at home, I was deep in the YouTube wormhole of NPR's Tiny Desk videos. As I reminisced on all the live concerts I used to attend, I came across Lous and the Yakuza. My mind could not comprehend a single lyric that I was hearing but when I tell you, my soul understood every tune and note. Her French flow so smooth like butter set to sultry trap like beats had me enamored with the entire performance. The Congolese-Belgian singer, songwriter, model, and rapper, who's real name is Marie-Pierra Kakoma, has explained that she chose to call herself Lous (meaning soul) and the Yakuza (meaning a person outside the norm) as it is a testimony of her resilience. Her music is her way of expressing the traumas she's endured while still remaining hopeful. A self proclaimed disrupter, she is here is to make some noise as the voice of her generation and I for one will be supporting her all the way through. 
At the ripe age of 13, Angolan-Portuguese Afro/R&B artist Carla Prata was a star in her family's home country of Angola but her ultimate goal was to become a global superstar. Returning to the UK where she was born and raised, she instantly captured fans by the age of 15 with her ability to crossover from English to Portuguese while honing in on her musical influences of artists like Frank Ocean and the Weekend. Now at 22 years old she has shown that she in not letting up and right on track of her goal of global musical domination with her recent performance on Colors. With tracks like "Owner" and her upcoming new single "Run Me Down" dropping on October 29th we have no doubt that we'll be hearing Carla all over the world.