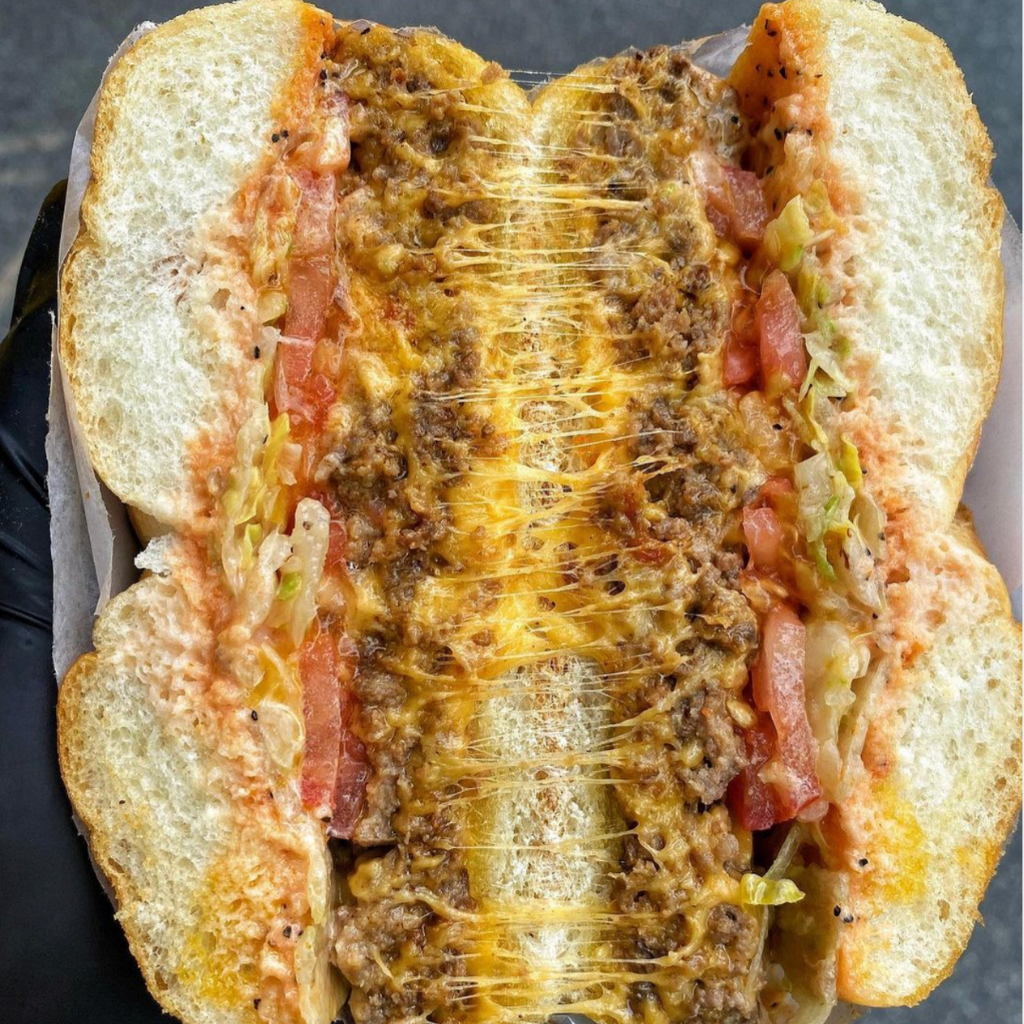 We all know the love story between a true New Yorker and their local bodega. They were the unsung heroes of many communities during the pandemic when major department stores were closed or had lines around the block to get in. Doesn't matter if it's 6 A.M. or 12 A.M., when there is nothing else open, those bodega sandwiches hit all the right spots. One sandwich that has gone viral and nationwide thanks to the popularity of "New York culture" is the Chopped Cheese. Thanks to former sneaker head and owner of the Bodega Truck, Jeremy Batista, you can now get six variations of this mouthwatering N.Y. staple. You also can catch the Bodega Truck all over the city and on the upcoming docu-series "Hungry for More" by First We Feast premiering 10/27.
If you open a Caribbean household's kitchen cupboard without a doubt you will find espresso coffee and Maria cookies. These two are a match made in Hispanic heaven. When we came across Sade Serrano's Cafecito-Inspired Icebox Cake we instantly became nostalgic of those cafecito moments and had to share it with you all! To Sade, also known as the Kitchen Bruja, this recipe she created represents "the wholesome moments shared around the dinner table or living room". Not only does this cake recipe contain coffee infused cookies but it is layered with another classic, dulce de leche. Jesu'! Try this at home with your loved ones or for the upcoming holiday parties. We are sure that this will be the perfect kick of azúcar everyone needs. 
If there is something we love to do is give flowers to people who, via their own lane, are making history. As the first African American female to serve as the chef for the Atlanta Braves, Catrisa Turner deserves her flowers. Even though it is slightly saddening that in 2021 we are celebrating any "firsts" of Black & Brown people in prestigious positions, it is still an incredible accomplishment for this trail blazing chef. With over 15 years in the culinary game and having studied in kitchens all over the world it is no wonder Cat is in the position that she is in. These culinary skills are in her blood as she is a third-generation chef in her family. Her ongoing goal is to continue to open doors of opportunities for those who come after her, specifically for women and people of color. Hats off to you chef!