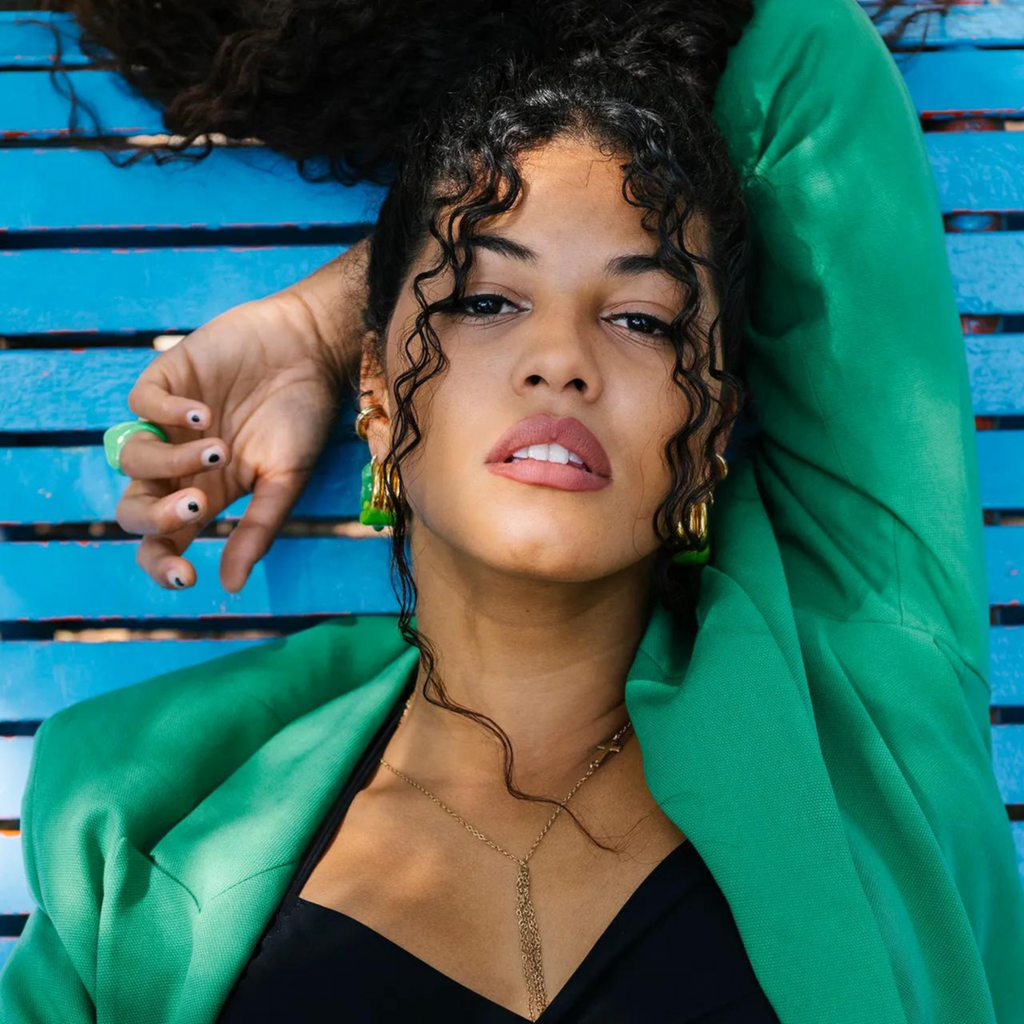 Have you ever stumbled upon a song and fell so hard for it that you end up being mad at yourself for not knowing of the artist sooner? Those were my exact feelings when coming across Dominican-Italian singer Yendry. In trying to find a song for one of my IG stories, I was recommended her single "Nena" which she performed on A COLORS SHOW. Her angelic voice immediately captured me and at that very moment I became a fan. I'm not the only one who has slept on Yendry in the past as she was a contestant on Italy's X-Factor in 2012. Although she did not make it to the end, that experience gave her the platform she needed to create her own path in the industry. Her broad influence from Juan Luis Guerra to Nino D'Angelo created her unique sound of pop, R&B, reggaeton, and flamenco. Her latest single, "YOU" featuring reggae legend Damian Marley along with her recent Tiny Desk performance does not disappoint and will leave you wanting more. 
Another Latino singer who should already be in your playlist rotation is Manuel Medrano. This Colombian singer-song and winner of two Latin Grammys taught himself how to play the guitar and began writing at the ripe age of 16. The popularity of his cover videos on YouTube and the release of his independent single "Afuera del Planeta" in 2015 attracted the attention of Warner Music Group who signed him immediately. Reminding us that well done music videos still exits, his latest video for his single "Tengo Que Llegar a Tiempo" if full of suspense and rock vibes.  
If you're looking for Dembow with a flare of feminism, MULA band is here for you. This Dominican trio is here to show us that Dembow is not just " for the boys". Their playful yet at times dark sounds draw from perrico ripiao like beats creating a sound all their own. The group composed of twin sisters Anabel and Cristabel Acevedo and Rachel Rojas state that their odd band name is a representation of two very different sounds coming together as one. Remember their names because they are here to stay and change the course of Dembow. 
Anytime a group of Latinas come together you know it is going to be a good time. Add some amazing vocal skills, drop dead gorgeous looks, and dope dance moves and you get - Bella Dose! The world's first bilingual Latin girl group will make you forget the Spice Girls ever existed. Not only do they write and compose their own music, these ladies engineer their own songs as well. The personalities of Brianna Leah Curiel, Melany Rivera, Thais Rodriguez, and Jennifer Hernandez all shine through on their own. With 1.9 million followers on Tik Tok since their debut in 2018 we know that this is just the beginning for Bella Dose. 
In honor of Hispanic Heritage Month the Peralta Project has collaborated with BK2LA Studio to co-curate "LA BODEGA" available on Spotify and Apple Music. 
BK2LA Studio is a creative agency that specializes in music and visual media. The studio based in Brooklyn was founded in 2015 by Steph Austin.  
Que lo disfruten!