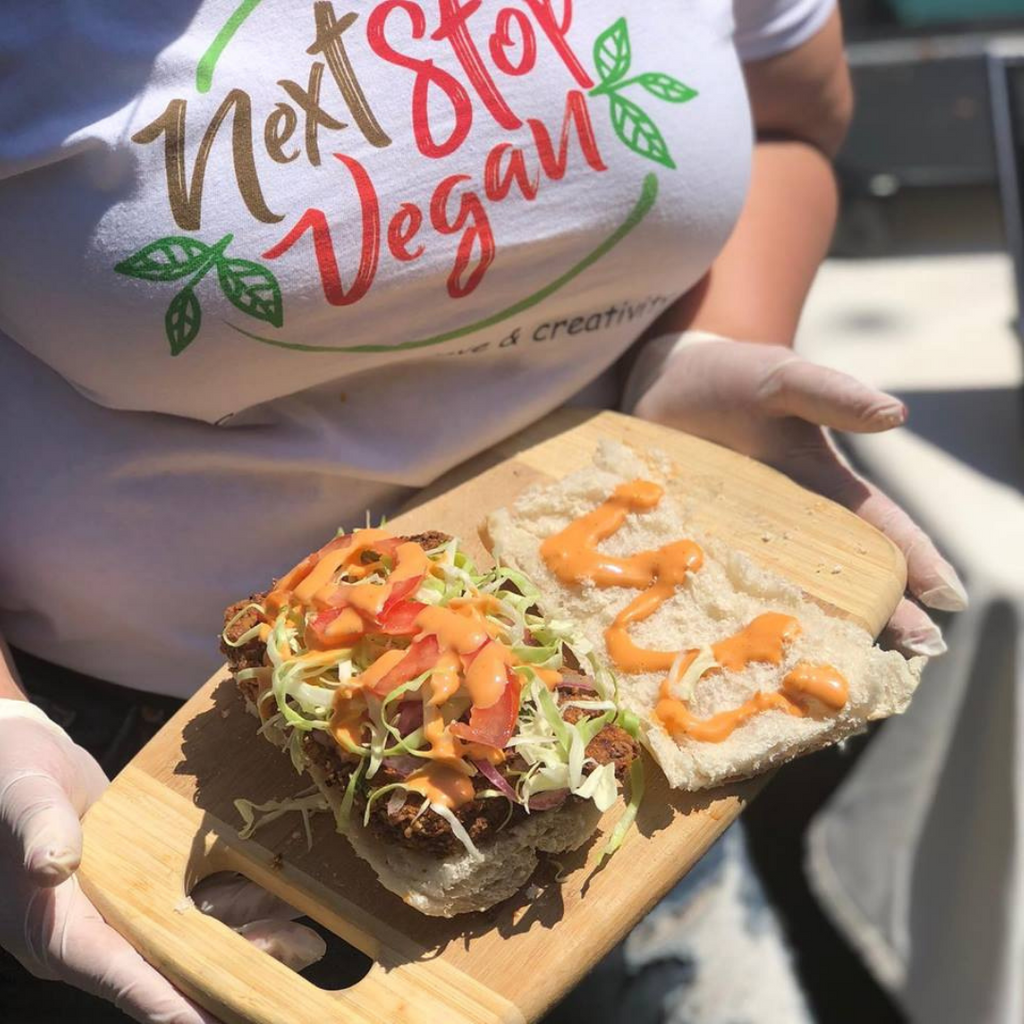 If you're like me, you've tried to establish healthier eating habits and after your 300th salad you end up running back to your comfort foods like arroz con pollo, mofongo de chicharrón, or the personal late night favorite - a chimi. Next Stop Vegan is here to change that. Founded by first generation Dominican vegan Blenlly Mena, this plant based restaurant in the Bronx will make you forget that you are eating vegan food in the first place. With dishes like Patacón chimi or the Yaroa french fries, you will be hooked on a vegan diet for life. Sourcing their ingredients from local supermarkets, Blenlly and co-founder and executive chef Ana "Loly" Baez, have set out to provide the best food while intergrading a healthy lifestyle for the members of their community. Now go place an order, we'll wait for that thank you note from your body and taste buds. 
After you've had some of these flavorsome but healthy foods we've put you on to, its time to celebrate how good your mind, body, and soul are going to look and feel! We've got the perfect kit to purchase for your at home cocktails - Mix'd Roots. The creator behind these culturally inspired 100% natural fruit and spices infusions, Argentina Flores, wanted to share a piece of her heritage and the traditions passed along to her by her abuelita. Each jar gives you about 8-10 cocktails and contain ingredients that have no additives or  preservatives so you know what's going into your body while having that tráguito. Cop that Spicy Margarita or the Tamarindo and take a mental trip back to la Quisqueya. Salud! 
It's 7pm and you just came home from a long day of work, the last thing you want to do is cook a full meal or order UberEats again. Imagine opening your fridge and your dinner is ready to go. That right there my friends can be your reality with help of Fitrition Meals. Executive Chef & fellow Dominican, Janel Lee, has created a mouth watering menu that will satisfy every craving you can have. The Fitrition team has made it easy for you to get your hands on these gourmet fresh and healthy bomb dishes via their home delivery meal plans or you can pick up at one of the five Fitrition Juice Bar locations. They even have breakfast and snack options. Now you can really tell yourself, hay comida en la casa! Buen provecho!