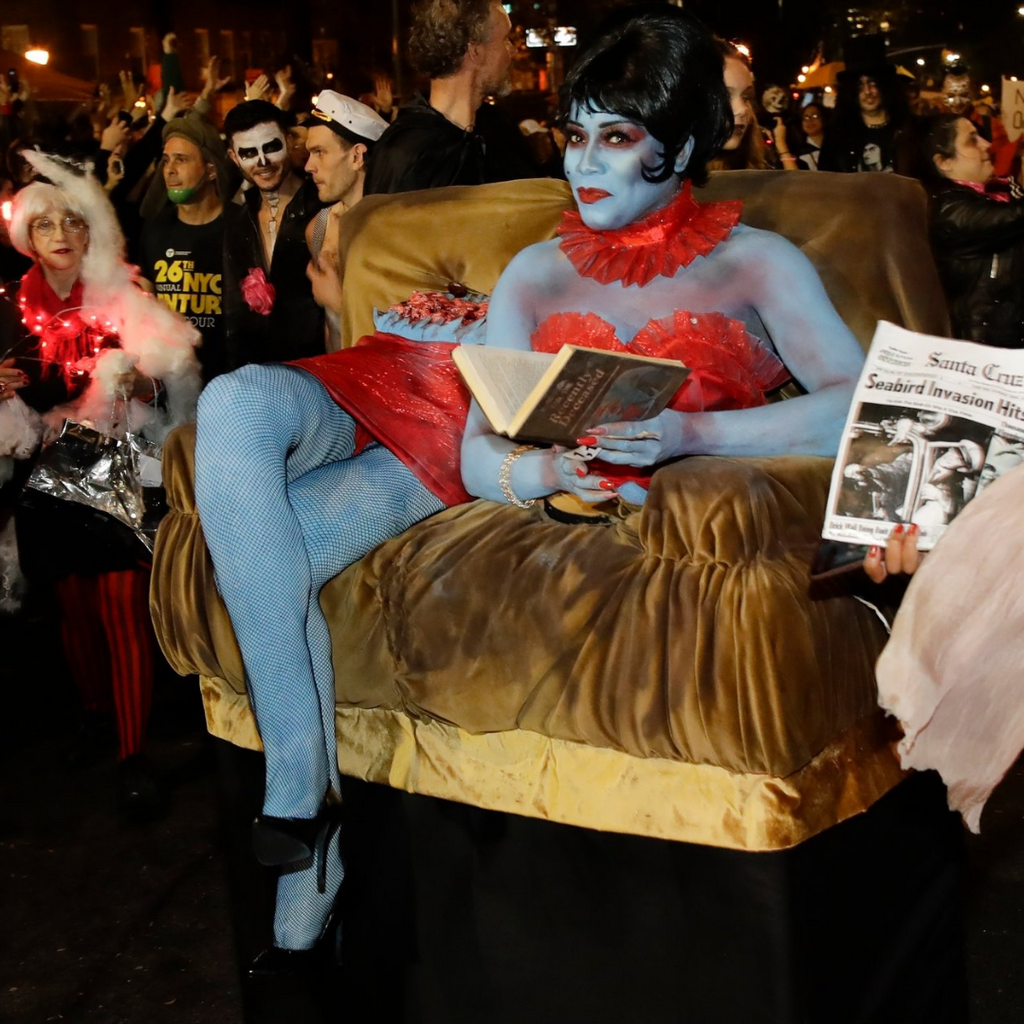 There is a chill in the air, the leaves are turning, and the streets are being filled with skulls and pumpkins. That's right mi gente, Halloween is finally here! After summer, this is my favorite time of the year. Aside from our feeds being filled with apple picking and pumpkin spiced lattes, the masses start digging in their creative bags and the world turns into a landscape of the odd and strange! This year there a few events happening like the always highly anticipated  New York's 48th Annual Village Halloween Parade which is back from last years hiatus. If you are looking to celebrate a little early, The Museum of the City of New York is hosting a Costumes and Cocktail Halloween Masquerade where there will be a drag show, giant puppets, and spooky cocktails. Sketch, drink, and be scary! 
When the legendary RZA brought together the greatest rap group of all time back in Staten Island, we wonder if he envisioned making the New York Times as WU TANG CLAN's one of a kind album, "Once Upon A Time in Shaolin", sold for $4 million. Always moving to the beat of his own mix, RZA along with Dutch rapper Cilvaringz, created this 31 track album seven years ago to protest the depreciation of music in the age of streaming. The catch to the exclusive album is that the buyers, NFT collectors PleasrDAO, cannot share it with anyone until the year 2103. Until then, we will have to suffice with Hulu's Wu-Tang: An American Saga series. If you have not seen it yet, wait until you get to episode 6 of season 2 - an artistic and musical masterpiece! Here's to the love of hip hop and remember WU TANG IS FOREVER! 
In October we wear pink - in support of Breast Cancer Awareness month. A frightening but very real fact is that in the United States, 1 in 8 women will develop breast cancer in her lifetime. Even though breast cancer is most often found in women, 1 in 100 men will be diagnosed with the disease as well. With this being so, we want to share some preventative measures that can be taken for early detection in addition to ways to help reduce your risk:
Self-check every month (standing up and lying down).
Exercise for at least 150 minutes per week.
Limit alcohol intake. 
Get that sleep. 
If you want to learn more or support the cause visit the National Breast Cancer Foundation, Inc. for more information and remember health is wealth!