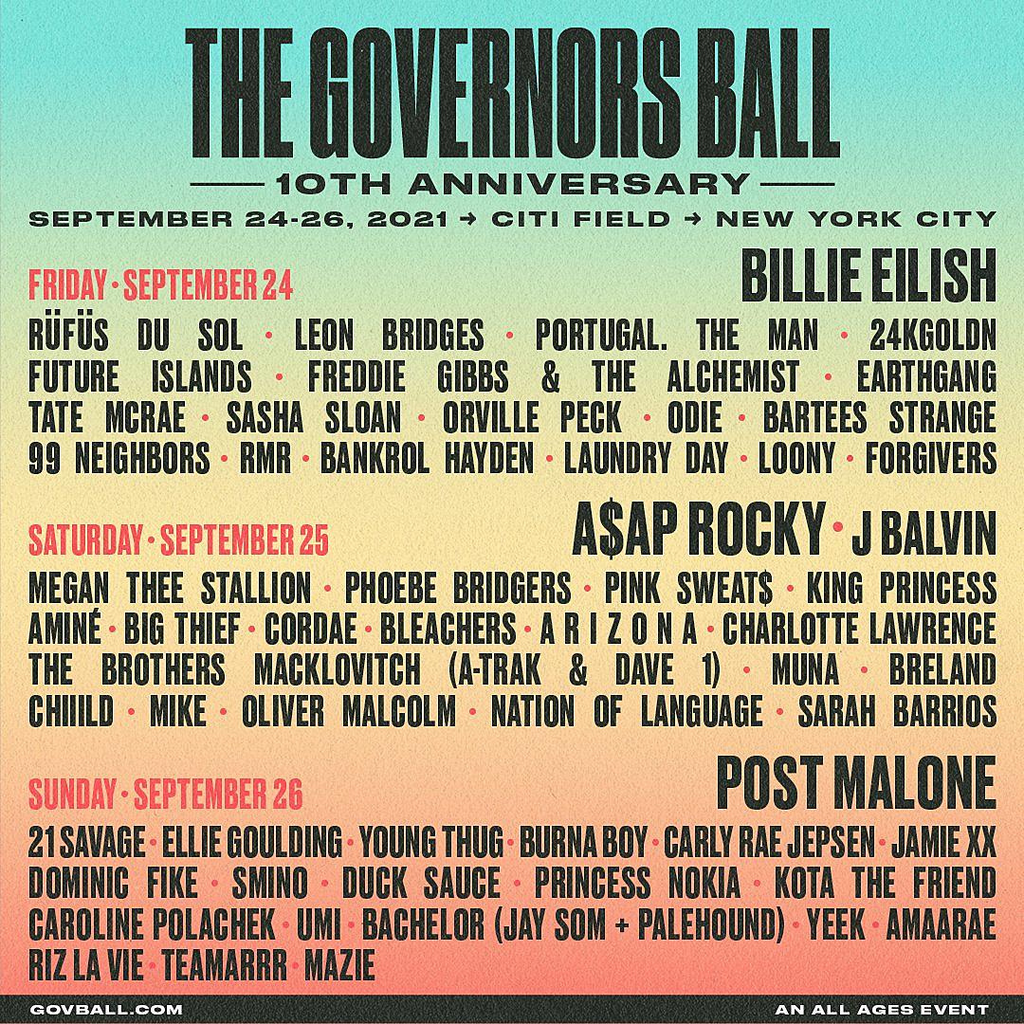 Remember those events where you used to go see your favorite music artist play live with a group of your friends? Those things called concerts that seemed like a distant memory. Guess what? After a year of virtual concerts and verzuz battles which we all watched via our phones & T.V. (and don't get us wrong we did enjoy staying safe and watching these from the comfort of our homes) live in person concerts & music festivals are back! One that we're particularly excited about which is happening at the end of this month and celebrating its 10th year anniversary is The Governors Ball. Head to Citi Field for the three day festival which is going to be packed with today's hottest music artists like Colombian and fellow New Yorker super star J.Balvin headlining Saturday's show and Princess Nokia - hip hop's Puerto Rican royalty from the L.E.S. who is performing Sunday. 
What happens when you get three Dominicans together who love hip hop - you get Whitest Taino Alive. This rap trio made up of DaBeat Ortiz, Jon Blon Jovi, and Dominicanye West (with hilarious artist names) provide us with tropical trap tied together with funny and clever pop culture references that we can all recognize. This month they dropped a new single, "Dia Lindo" ft. Loui Santana & Flaqy Lafontaine. Run it up! 
Another fellow Dominican rapper taking over the Billboard charts is Tokischa from Baja Mundo who dropped a new single "Linda" along side one the baddest pop stars in the game, Rosalía. This infectious track paired with a an alluringly music video, which opens up with a cameo from legend Fefita La Grade, is full of sex positivity and pays homage to the place which most Latina's spend most of our time in, el salon. Hit play and get ready for el perreo!