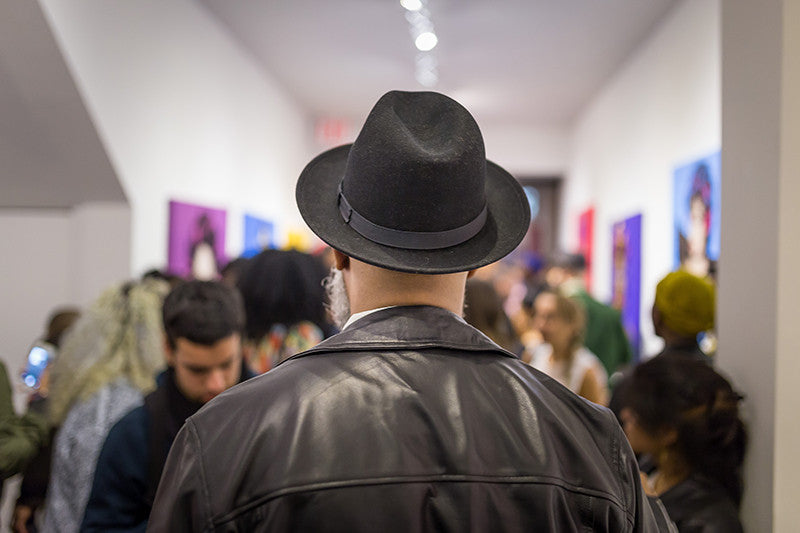 On Thursday October 29th, Tony Peralta debuted his latest exhibit "Rolos & Icons" the show's opening night brought in a total of 400+ persons from all throughout the city of New York, this was the show to see partly due to the icons Mr. Peralta chose to showcase which included the likes of Frida Kahlo, Selena, Iris Chacon & Dora the Explorer. The work catered to a broad audience, from the seasoned art connoisseur to the self discovering millennial, people of all walks of life came out to embrace Peralta's new series of latino based art.
 Drawing a page from Warhol's book Peralta this time around chose to illustrate on larger canvas' compared to his previous work feeling a need to "get the message across." The series features 9 women (more to come) all whom have a place in Peralta's upbringing & heart. The rolos (or hair rollers) are a homage to the reoccurring image of women (specifically latinas) getting themselves ready for the world. Aware of the current social landscape of art Peralta hopes to invite more people of color to art through his utilization of Latina mediums claiming if you see yourself in the art, then you'd be more inclined to want to be part of art.
 Tony Peralta is filling a much needed void in the current zeitgeist of the art world. One of the few artists of color actively putting his work out there for the masses while letting said patrons know that they too may be as mighty and awe inspiring as the women showcased in the series. 
- Johnny Q.